Te-ar putea interesa si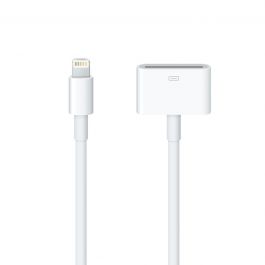 Detalii
LIGHTNING AUDIO + POWER
The Lightning Audio + Charge RockStar makes it possible to listen to Lightning Audio while charging your iPhone 7 and iPhone 7 Plus. Enjoy music or talk through Lightning Audio headphones while you charge. Use the RockStar anywhere; at home, at work, in the car or on the go.
Made for: iPhone 7, iPhone 7 Plus, any Lightning device that runs iOS 10 or later
Works with: MFI-certified USB to Lightning cables
Works with: MFI-certified Lightning Audio headphones
Please note: The RockStar delivers power in to your iPhone/iPad, and only supports Lightning Audio. It does not support syncing or any other USB data, or similar protocol like Serial or UART.
Mai multe informatii
EOL (produs discontinuu)
No
Compatibilitate iPhone
iPhone Xʀ, iPhone Xs Max, iPhone Xs, iPhone X, iPhone 8 Plus, iPhone 8, iPhone 7 Plus, iPhone 7, iPhone 6s, iPhone 6s Plus, iPhone 6, iPhone 6 Plus, iPhone 5/5s/SE
Compatibilitate iPad
iPad Pro 12.9" (gen.2 - 2017), iPad Pro 12.9", iPad Pro 10.5", iPad Pro 9.7", iPad Air 3, iPad Air 2, iPad Air 1, iPad mini 5, iPad mini 4, iPad mini 3, iPad (gen.6 - 2018), iPad (gen.5 - 2017)